3D2N Mt Kinabalu Climb (Malaysians Only)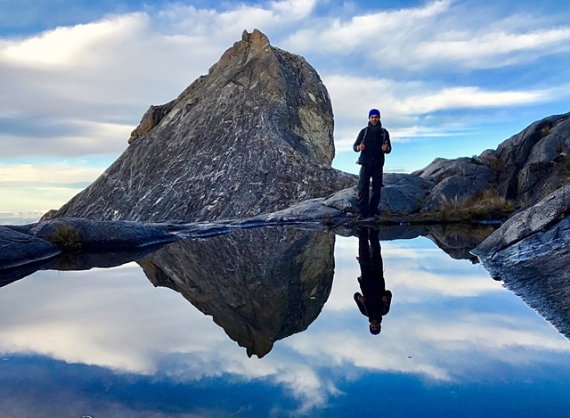 Climb Mount Kinabalu 3Days 2Nights Package via Timpohon Trail
MALAYSIANS

ONLY
Come climb Mount Kinabalu and trek through the maginificent Sabah Mount Kinabalu. Climb to the peak for the magnificent views over Sabah.
**To check the allotment availabiliity, please write to us for the Mount Kinabalu Climb inquiry.
Peak of Mt Kinabalu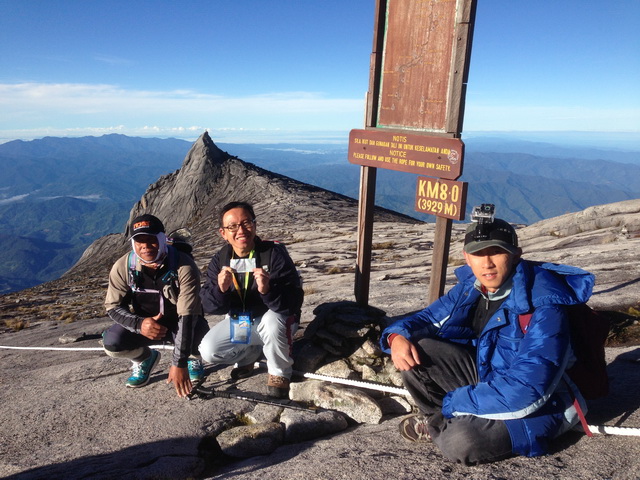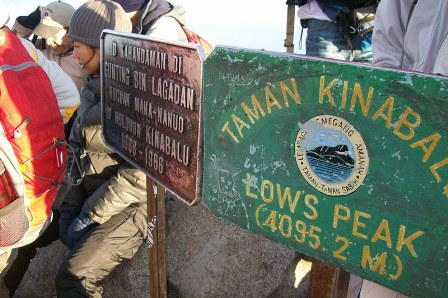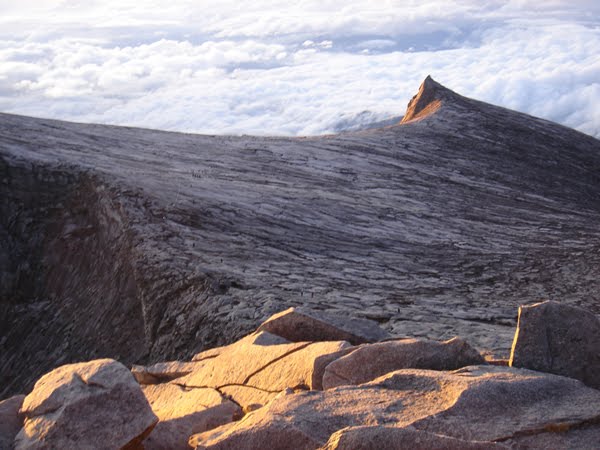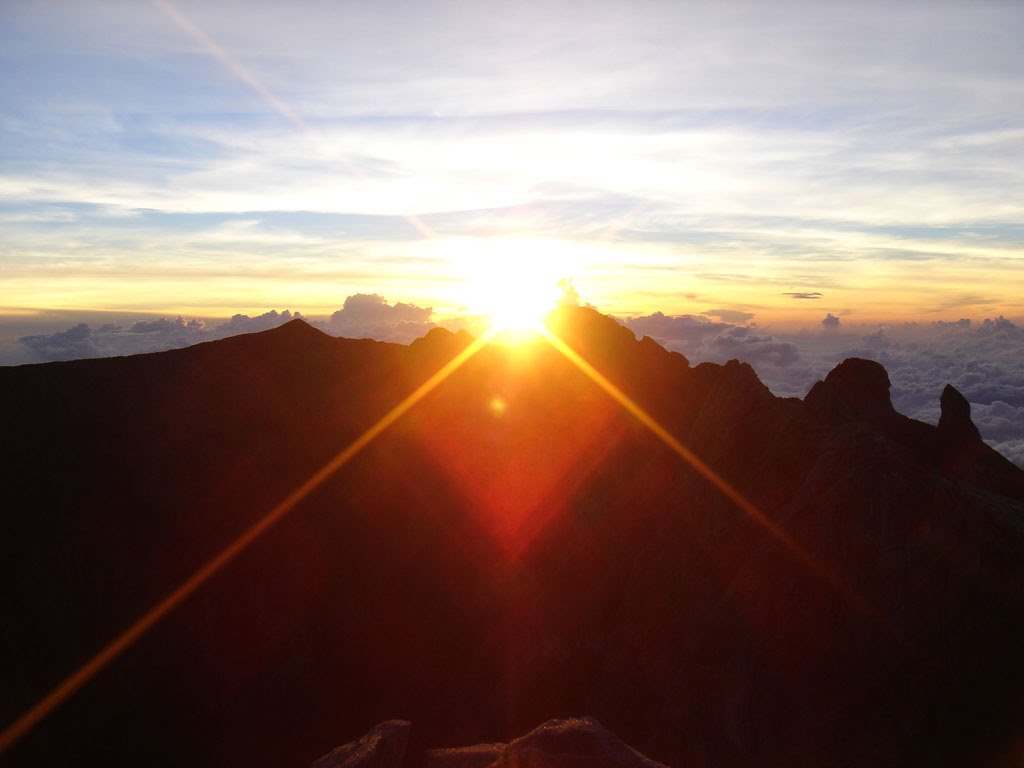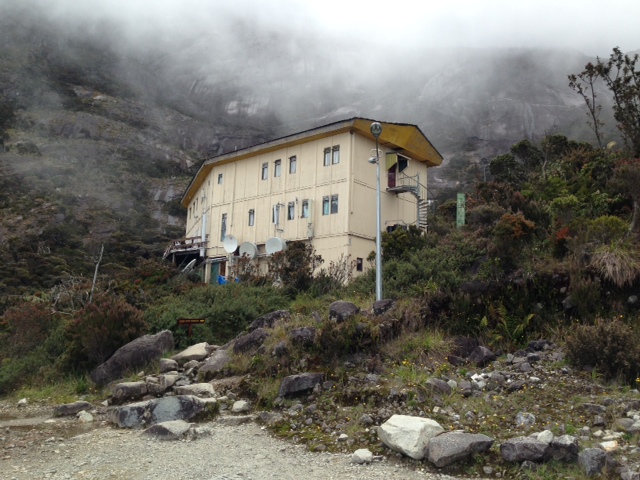 **To check the allotment availabiliity, please write to us for the Mount Kinabalu Climb inquiry.
DAY 1 KOTA KINABALU – KINABALU PARK –PARK HOSTEL or KUNDASANG HOTEL
Meet our driver at hotel lobby (1300hrs) / Airport (Evening) (Subject to Flight; suggested arrival Kota Kinabalu not later than 1530hrs) and proceed with 2 hours drive to Kinabalu Park for registration. After that, we will proceed to Hotel in Kundasang for overnight . Dinner will be served in hotel.
DAY 2 PARK HEADQUARTERS – TIMPOHON GATE – LABAN RATA
After Breakfasts, we will leave for Kinabalu Park and collect your packed lunch from Balsam Restaurant. Proceed to Park Headquarters and meet your Mountain Guide thereafter you will be transferred to the Timpohon Gate (Power Station) at 1,866.4m where the Summit Trail starts. From here, Depending on individual's fitness level, it is an approximate 4 to 6 hour climb for the day.
Packed Lunch on the way up.
Dinner at Laban Rata and settle down early at Dormitory Bunk Bed.
DAY 3 LOW'S PEAK – KINABALU PARK HEAD QUARTERS – KOTA KINABALU
0200hrs. Wake up for preparation before journey to the summit, at 0230hrs-0300hrs climbs for approximately 3-hour track. There are ladders, hand railings and ropes to help you over the steeper parts. You reach the final destination at Low's peak, the summit of Borneo at 4,095.2m. As you wait in the cold, dawn gradually creeps over the horizon, illuminating the darkness with the light of a new day. Watching sunrise at the top has been described by travelers everywhere as a life -enriching experience In clear weather, you can almost see all of Sabah spread out below. From this vantage point, you will also see a dramatic drop more than 1,000 m drop – Low's Gully. A chasm stretching 16 km. in length, it separates the summit plateau into the western and eastern plateau,
Descending back to the rest house before 10.00am. At around 10.00am, clouds usually begin to form. These swirling clouds could obstruct visibility. Breakfast at Laban Rata Resthouse and descend to Timpohon Gate. You will be then transfer to Park Head Quarters. You may obtain your climbing certificate and late lunch served at Balsam Restaurant.
Return to Kota Kinabalu and drop off to your hotel.
SPECIAL NOTE: It is recommended that all climbers should have themselves medically checked before attempting any mountain climb. If you have a history of suffering from the following ailments, it is highly recommend that you should refrain from climbing: Hypertension, Diabetes, Palpitation, Arthritis, Heart disease, severe anemia, Peptic ulcers, Epileptic fits, Obesity, Chronic asthma, Muscular cramps, Hepatitis (jaundice) or any other disease which may hamper the climber.
The above information provided by Sabah Park. PHYSICAL FITNESS IS REQUIRED
Our Package Include: Return land transportation, Permit, Climb Insurance, Mountain Guide, Accommodation, Meals as stated, Entrance Fee and Meals
Exclude: Travel Insurance, Certificate, Beverages, Porter & Tips, Mountain Guides' overtime after 1800hrs during climbing.
--------------------------------------------------------------------------------------------------
NB: If you hire services below, you need to pay separately there.
| | | |
| --- | --- | --- |
| DESTINATION | WEIGHT (KG) | RATE |
| 1.Timpohon gate – Laban Rata | 10.00 | RM 65.00 |
| 2.Laban Rata – Timpohon gate | 10.00 | RM 65.00 |
| 3.Timpohon gate – Sayat-Sayat | 10.00 | RM 75.00 |
| 4.Sayat-Sayat – Timpohon gate | 10.00 | RM 75.00 |
| 5.Timpohon gate – Summit | 10.00 | RM 80.00 |
| 6.Summit – Timpohon gate | 10.00 | RM80.00 |
2) Mt guide overtime (after 6:00pm) MYR 40.00 per hour per guide.

+60 82 570 340 / +60 16 4123 304

ask@njoyborneotours.com

No.385-G, 2nd Flr, SL10, Lot 17824, Star Point Angle Commercial Centre, Jalan Stutong, 93350 Kuching, Sarawak, Malaysia