4D3N Salt Trail Crocker Range Trekking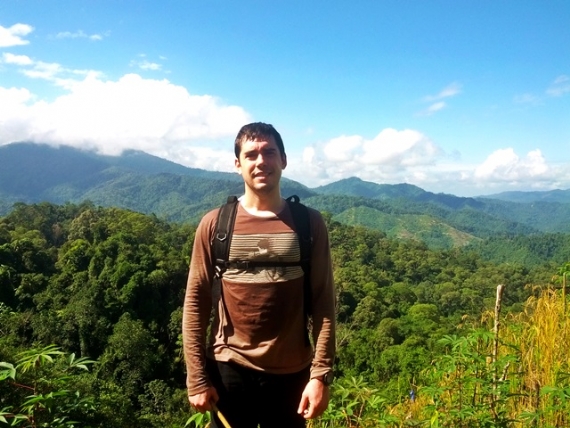 If you are a hardcore adventure seeker, and dont mind meeting leeches along the way, then this tour is for you, a 34 km trekking that used to be used by the native people long ago for trading.
It is called "the Salt Trail" because this route was used in olden days to exchange salt. This may be the only access route to the remote villagers in the Park, especially in upper Papar River and Tambunan area.
We will be passing by several villages ie. Kampung Terian, Kampung Buayan, Kampung Kionab, Kampung Melungung and Kampung Tikolod.
Day 1: Expected time of departure: 0600hrs ~ Depart your hotel for 1 hour drive to Km 50 Tambunan Road. Upon arrival, commence trekking at 5,000 ft above sea level, walking downhill on a 45° slope, passing through native villages, primary/secondary jungle and shifting cultivation (5 hours). Stay overnight in village house/Community Hall. (Lunch & Dinner)
Day 2: Trek on gentle terrain and ridges, crisscrossing river beds, native villages, jungle and paddy fields. Stay overnight in village house by river bank. (Breakfast, Lunch & Dinner)
Day 3: Wake up to the call of roosters in the morning before continuing our trek along river beds and jungle. Take a dip into the cool refreshing river of Crocker Range and enjoy a picnic lunch by the river bank. Return to village house for overnight stay. (Breakfast, Lunch & Dinner)
Day 4: After breakfast, continue your last day of jungle trekking (5 hours) passing through a mixture of paddy fields and secondary forest. Return to Kota Kinabalu after a hearty lunch at the local coffee shop. (Breakfast & Lunch)
Includes: Tours and transfers, accommodation & meals as stated and English speaking guide.
Excludes: Items not mentioned

+60 82 570 340 / +60 16 4123 304

ask@njoyborneotours.com

No.385-G, 2nd Flr, SL10, Lot 17824, Star Point Angle Commercial Centre, Jalan Stutong, 93350 Kuching, Sarawak, Malaysia