6D5N Sepilok, Bilit & Semporna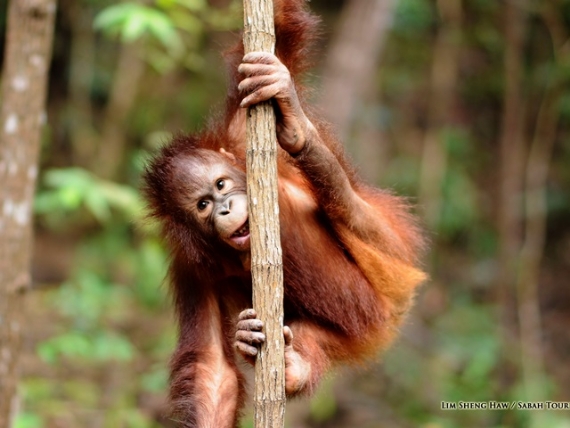 PLEASE CONTACT US FOR RATES
See wildlife such as orangutan, proboscis monkey, pygmy elephants and more in their natural habitat at Sepilok & Bilit!

Explore the underwater wonders and go snorkeling at islands in Semporna!
Orang utan at Sepilok
Sun bear
Pygmy Elephants
Hiking at Bohey Dulang
PLEASE CONTACT US FOR RATES
Day 01: Arrive in Sandakan – Rainforest Discovery Centre - Sepilok Jungle Resort
Meet and greet upon arrival at SANDAKAN AIRPORT, overland transfer to SEPILOK JUNGLE RESORT for check in.
Hereafter, proceed to RAINFOREST DISCOVERY CENTRE. Rainforest Discovery Centre was developed by Sabah Forestry Department to give an insight into the wonders of the rainforest. It is also the gateway to getting to know the uniqueness and importance of Borneo's rainforest. It has become one of the prime bird-watching spots in Sabah. Take a stroll through the forest or walk along the 150 meter long canopy walkway and enjoy the spectacular view of the beautiful rainforest-28 meters above the ground.
After tour drop off at Sepilok Jungle Resort & overnight.
Day 02: Sepilok – Bornean Sun Bear Conservation Centre – Bilit - Borneo Natural Sukau Bilit Lodge (B, D)
After breakfast, check out and proceed to SEPILOK ORANGUTAN CENTRE. The centre was established in 1964 to help rehabilitate the Orang Utans which had been orphaned, or displaced by logging and clearing of secondary forests for plantation. The magnificent mixed dipterocarp forest offers a natural home to the Orang Utans, which slowly become less dependent on their twice-daily feeding of milk and bananas at the centre and eventually return voluntarily to the wild.
After Sepilok, Visit to the Bornean Sun Bear Conservation Centre. You can now get close to the world's smallest bear in its natural forest environment. These adorable Sun Bear is losing their habitat through deforestation. The mission of the centre is to promote sun bear conservation in Borneo through animal welfare, conservation, rehabilitation, education and research – giving captured sun bears a better home and restoring their right to live in the wild. Visitors will be able to peek in on their activity from the walkway as they lumbered and played in open-air forest enclosures.
Stop by at local cafe for your own lunch.
After lunch, transfer to Bilit, Kinabatangan River. Meet Upon arrival at the resort, you will be greeted by our team and refreshment will be served followed by briefing featuring the overview of the resort routes & safety. Check in to your room. At 1600 hours, river cruise in search of wildlife that is so prevalent in the area – a good chance to see proboscis monkey, orang utan, macaques, pygmy elephants, birds and other wildlife. Return to the resort. Dinner will be served. Overnight at Borneo Natural Sukau Bilit Resort.
Day 03: Bilit – Semporna – Ocean Park Homestay (B)
Wake up to the calls of gibbons and hornbills. Proceed for an early morning cruise to observe more wildlife and birdlife. Return to resort for breakfast. Breakfast. Check out and proceed for your 5 hrs overland transfer to SEMPORNA.Check into your accommodation. Free at leisure to roam the town and overnight.
Day 04: Boheydulang – Sibuan - Mantabuan – Ocean Park Homestay (B, L)
0830hrs - Register at the Semporna Office and grab your snorkelling equipment from our team and get ready to depart to Tatagan. A short visit to Tatagan for taking photos of the Sea Gypsies. Proceed to Bohey Dulang. You may opt for a hiking guide. Fees/Tips for the service is bound by the guest. Please tip the guide well. The hike will take about 1hour. Embrace yourself with a breath-taking scenery of the surroundings of the island. After the hike, packed lunch will be served at Bohey Dulang jetty.
1230hrs - Depart to Mantabuan to do the first Snorkelling session. Walk around the island and take pictures of the Sea Gypsies living on the island. Rest and enjoy the sun bath before proceeding to the second Snorkeling session.
1400hrs - Depart to Sibuan for second Snorkeling Session. Before proceeding for the snorkeling, register at the Sabah Parks. Proceed with snorkeling session.
1700hrs - Arrive back to Semporna & overnight.
Day 05: Mataking – Timba-Timba – Pompom – Ocean Park Homestay (B, L)
0830hrs - Register at the Semporna Office and gear up for an hour boat ride to Mataking. Depart to Mataking. Upon arrival (ETA 0930hrs), enjoy the 1st Snorkeling session and take a memorable picture surrounding Mataking.
1100hrs - Freshen up and depart to Pandanan for lunch. Free at leisure.
1200hrs - Depart to Timba-Timba island. Snorkelling session. Snorkeling and photo shooting at Pom Pom Island.
1700hrs - Arrive back to Semporna & overnight at hotel.
Day 06: Departure (B)
After breakfast, transfer to TAWAU AIRPORT.
INCLUSIVE:
All transfers and tours as per itinerary.

All accommodation as per stated @ 05 Nights base on twin share

1 night at Sepilok Jungle Resort
1 night at Borneo Natural Sukau Bilit Resort
3 nights at Ocean Park Homestay, Semporna

Touring Orangutan/Discovery Centre/Bilit/Snorkeling

Service with English/Malay speaking guide/Entrance fees where

applicable/Boat Ride & Snorkeling Set

Meals as per stated:05 x Breakfast/02 x Lunch/01 x Dinner
EXCLUDED:
Any Airfare & Airport taxes/Delay Flight/Unscheduled Transfers

Any Personnel Expenses/Hotel Telephone/MiniBar/Laundry Bills

Any Items not being mention.

Tipping or Gratitude for guide/drivers/boatmen

+60 82 570 340 / +60 16 4123 304

ask@njoyborneotours.com

No.385-G, 2nd Flr, SL10, Lot 17824, Star Point Angle Commercial Centre, Jalan Stutong, 93350 Kuching, Sarawak, Malaysia