Mantanani Island Day Trip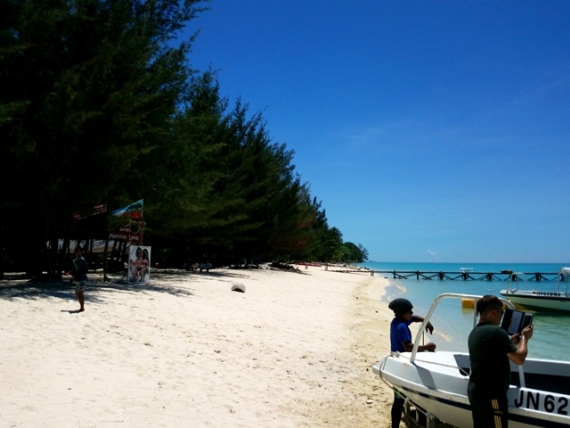 Visit Mantanani Island for a day trip
Discover the beautiful marine life and scoops owl of and go diving in Mantanani Island, Sabah
The demure island of Mantanani lies off the beaten tracks of other mainstream tourism destinations. The journey to the island begins with a two-hour drive to Kampung Kuala Abai jetty in Kota Belud, followed by another hour of riding on a speedboat.
7.15am Pick-up from hotel and transfer 1 hour and 45 minutes to Kuala Abai Jetty, Kota Belud.
Arrival at Jetty and depart by boat to Palm Beach at Mantanani Island.
Boat ride takes approx. 1 hour to the island. Upon arrival at Palm Beach, freshen up and have some refreshment.
Get changed. Begin your activity (Snorkeling, Leisure Diving, or
Discover Scuba Diving).Lunch is provided at the Dive Lodge.(15:00hrs) Depart back to Kuala Abai Jetty. Upon
arrival, board van and proceed back to Kota Kinabalu and transfer to your respective hotel.
PRICE INCLUDES: return land transfer, BBQ lunch, snorkelling gear ( except fins), and life jacket.
EXCLUDES: Guide tipping (RM5 per pax per day) and personal items

+60 82 570 340 / +60 16 4123 304

ask@njoyborneotours.com

No.385-G, 2nd Flr, SL10, Lot 17824, Star Point Angle Commercial Centre, Jalan Stutong, 93350 Kuching, Sarawak, Malaysia